Tristan Thompson CHECKS Lamar Odom Over Khloe Kardashian Pic!
Khloe Kardashian's ex Lamar Odom commented on Khloe's bikini pic on Instagram calling her a "hottie" and pissing off her baby daddy Tristan Thompson.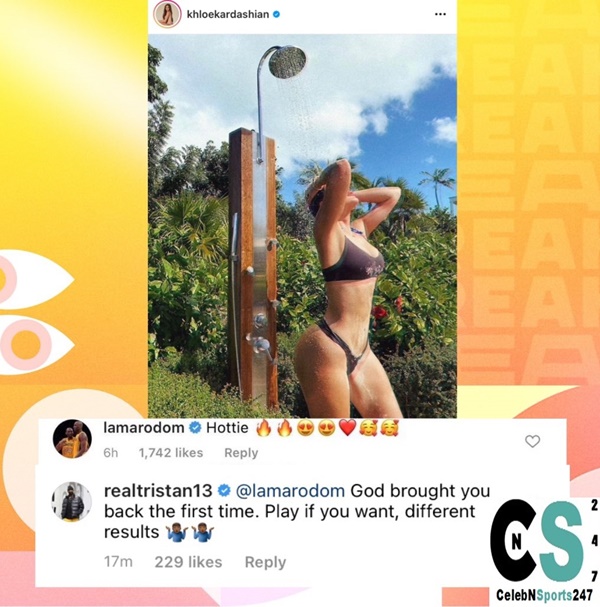 CelebnSports247.com reports that Tristan Thompson CHECKS Lamar Odom after he shot his shot at Khloe via Instagram.
Sources close to Lamar Odom is claiming that he wants to rekindle what he once had with Khloe and he thought Friday's comment on Khloe's IG post was a perfect time to get her attention.
What he didn't expect is to grab the attention of her on and off boyfriend Tristan Thompson since she is said not to be with him right now.
What Lamar obviously didn't know is that Khloe Kardashian is still staying faithful to Tristan because it has also been saying they are trying to work it out.
See, Tristan Thompson proved that he didn't have another child with Kimberly Alexander who ran his name in the mud for over a year claiming he was the father of her 5-year-old.
He was vindicated recently and even won his counter-lawsuit.
Since the news that Khloe and Tristan are still trying to work it out, Lamar got his news.
Lamar's "hottie" comment on Khloe's outdoor shower pic, which drew Tristan's ire and a seemingly threatening response to Lamar.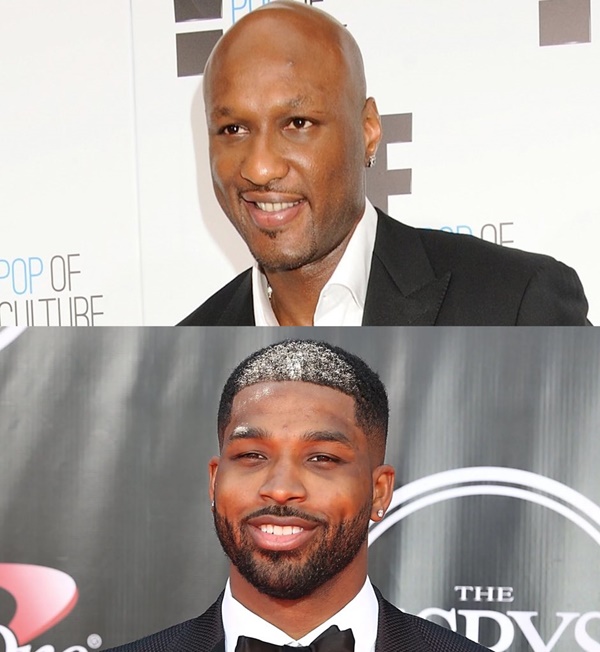 Tristan quickly got right in the comments to let Lamar know to step off.
He FIRED back at Khloe's ex-husband, with this threat:
Lamar Odom God brought you back the first time. Play if you want, different results ??????????
Odom wasn't trying to be disrespectful, he just figured it was fine to shoot his shot because Khloe.
Lamar and Khloe were married from 2009 to 2016 … and our sources say he thinks Tristan is fumbling the bag with Khloe.
Thoughts?